Our Technology
Over almost 15 years, ModiFace has been the leading creator of augmented reality technology for the beauty industry. Our nail, hair, and makeup virtual try-on, as well as our AI-powered skin diagnostics provide best-in-class AR capabilities that are used by nearly a billion consumers around the world.
We take a scientific approach to everything we do. With a team of engineers, researchers, and scientisits, together with L'Oréal expertise, we've combined tech and beauty in a meaningful way. This work has resulted in over 50 patents and over 300 publications so that our partners always get the best solutions possible.
Tracking
Our proprietary hair, face, and nail tracking technology is designed specifically for beauty. All our trackers process your image directly on your device, which means your image never leaves your device, keeping your data safe.
Face Tracker
Small and fast, ideal for the web
Highly accurate, with a focus around the lips and eyes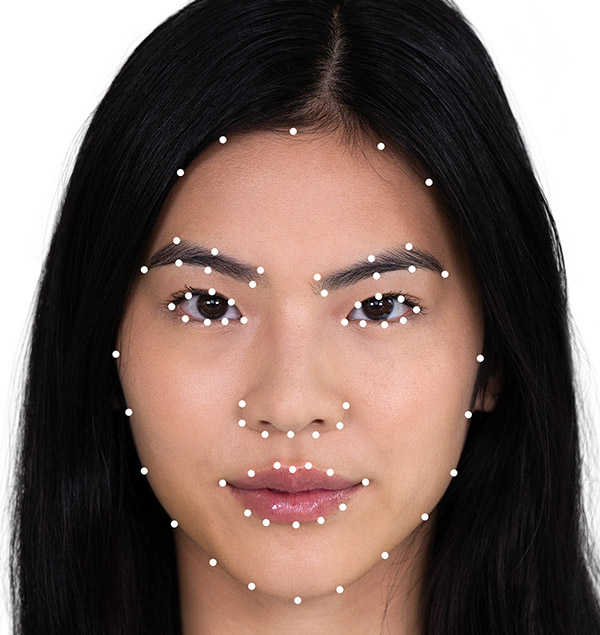 Hair Tracker
Inclusive, works on all hair types with strong coverage
Perfect edges for a realistic result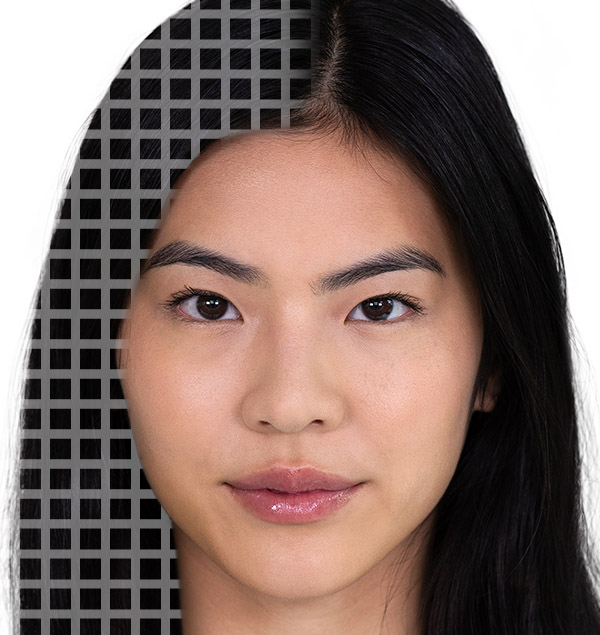 Nail Tracker
Tracks each nail individually, allowing for different art on each of your nails
Understands hand orientation and pose.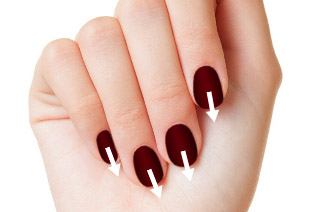 Analysis
Our analysis technology can detect clinical skin concerns, face characteristics like face shape, skin tone and hair color, and much more. All of our analysis technology is powered by artificial intelligence. Our analysis software has an average of 88% accuracy, and in many cases is even better. Here's how we do it!
We gather a diverse data set from individuals around the globe of different ages, ethnicities, genders, and more.
We work with experts to label each image, for example, for our skin analysis, we had over 10 dermatologists look at each selfie.
We use something called a convolutional neural network, this artificial intelligence technique can look at example images, and learn to identify the labelled characteristics from an image it has never seen before.
We also set aside 10% of our data. We can check that the artificial intelligence algorithm is working by seeing if it scores correctly on our test data. We can measure our accuracy by seeing how often we are within 1 point of the correct answer, or in our case, our analysis software has over 88% accuracy.
Check out the rest of our testing process below.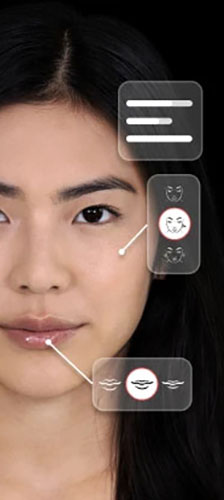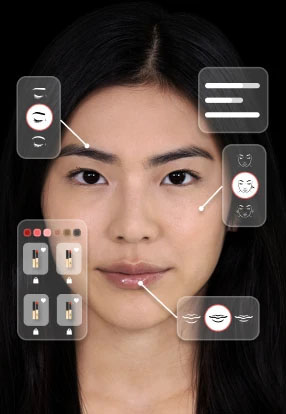 Rendering
Our renderings are designed to be as accurate to real life as possible. They automatically adapt to different lighting and skin tone. Our makeup finishes simulate real world physics to achieve high quality results. Our hair renderings adapt to your exact needs. Whether you're buying a boxed product that may be impacted by your hair color, or you're getting your hair bleached first in the salon, we focus on high realism and high color accuracy. Our nail renderings adapt to the pose of your hand, so even something like advanced nail art looks hyperrealistic. Take a look at what can be achieved with our latest rendering tech:
Leverage our experts to help validate your shades, or do this yourself with our content management system to easily take advantage of the hundreds of finishes we offer.
Fairness
We follow a rigorous process to make sure our tech works well. We start with feedback from experts on the results we should achieve. During technical development, we explore various solutions that we think will give the result we want. Once we have a rendering working, a tracker tracking, or analysis software running, we test it in multiple ways:
We start by manually testing the application to make sure results are what we would expect in various settings and conditions.


Next, we automatically test at scale. This may mean generating thousands of images of how a lipstick looks on unique individuals, or collecting a large, diverse dataset to ensure our software can run well on anyone.


Finally, we partner with industry experts, such as dermatalogists, to look at real people using our software. We publish this work so it is clear to our partners exactly what works, and where we have room for improvement. Learn more about how we've achieved excellence in fairness for our skin analysis

in the article below:

in the article to the right →




Excellence in Skin Analysis Backed By Scientific Studies
news.modiface.com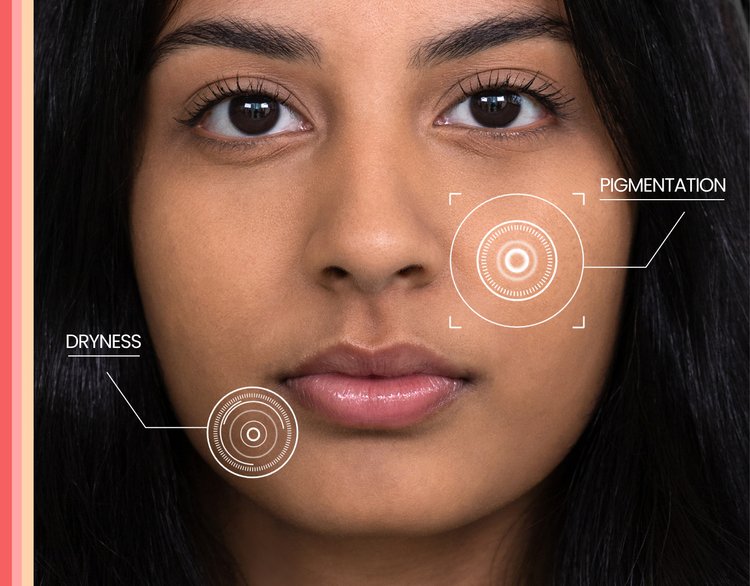 READ THE ARTICLE
We are always working to improve the results you get with our technology, and we love to share this work with the world. Contact us today if you're interested in learning more.