ModiFace Skin Analysis
Powered by artificial intelligence and supported by decades of scientific research, our Skin Analysis technology provides consumers with a detailed skin assessment from a single image and product recommendations to target their key concerns.
Our technology can detect over 20 skin concerns, including:
Fine Lines
Deep Wrinkles
Global Wrinkles
Large Pores
Broken Veins
Dark Pigmentation
Lack of Firmness
Lack of Radiance
Under Eye Fine Lines
Bags Under Eyes
Blotchiness
Eye Contour
Homogeneity
Crows Feet
Acne
Our Solutions
Our Skin Analysis services offer a customizable experience with a data safe environment. Available across iOS, Android, Web, and more, we offer a selection of skin analysis service options including:
Skin Miniprogram
A skin analysis and product recommendation service that includes a pre-built user experience along with a product recommendation system. Customizable with our content manage system and easy to deploy with only a few lines of code.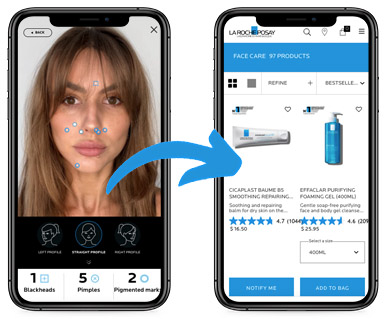 Skin Lite
Utilizing the core features from our Skin miniprogram, Skin Lite provides a simple production recommendation by leveraging your platform's search filters to match consumers with products based on their detected skin concerns.
Skin API
Take advatange of our our core diagnostic technology while having the flexibility to build your own user experience via our Skin API service.
Learn more about our APIs in our tech documentation.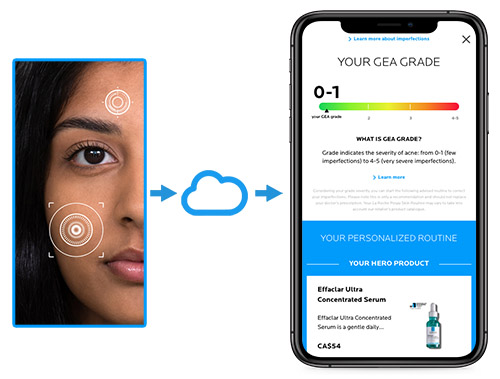 Why Choose ModiFace?
Since joining the L'Oréal family in 2018, we've partnered with L'Oréal's Research and Innovation team along with a team of experts and dermatologists to build the best in class skin analysis technology. Our algorithm has been built and validated using over 10,000 images and can detect skin concerns with a high degree of accuracy. Take a look at our technology page to find out more about why we excel above the competition.
Excellence in Skin Analysis Backed By Scientific Studies
news.modiface.com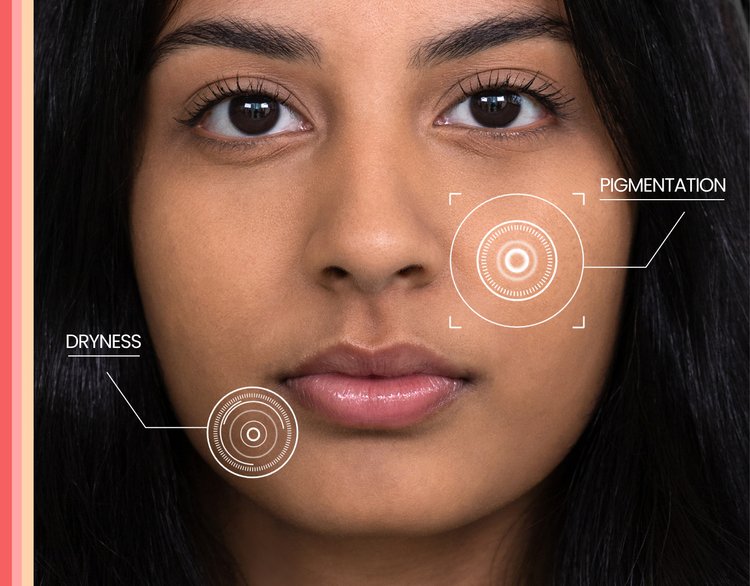 READ THE ARTICLE
Get a Custom Recommendation from Garnier's Skin Coach
www.garnier.co.uk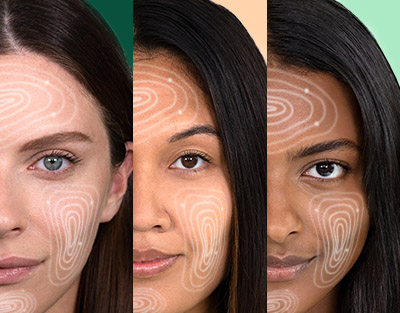 TRY IT NOW
Pricing
Setting up the service is completely free of charge. Once you launch, our licensing fees are based on the usage of the service. To learn more, check out our pricing page.
Interested in learning more? Contact us today!